Your team's collective brain – Workspaces for EVERYONE!
We've checked out Dropbox Paper and Notion – let's take a look at the less-touted, but equally useful, Nuclino.
Features
Nuclino has the workspace feature-set down – Built-in tasks, Due dates, @mentions, Rich link previews, Quick linking (+filename), and Quick Tables – and would work well towards that purpose. Using it feels more like it would be Dropbox Paper's nerdier, yet easy to use cousin.
While this program feels quick and easy, using terms like clusters [think folders] and items [think pages or files] could be off-putting to novice users. This feels like a differentiation for no other reason than to sound fancy. Their website lists a LOT of different use-cases, but the current integration set puts this application firmly in the wheelhouse of marketing/design teams thus far.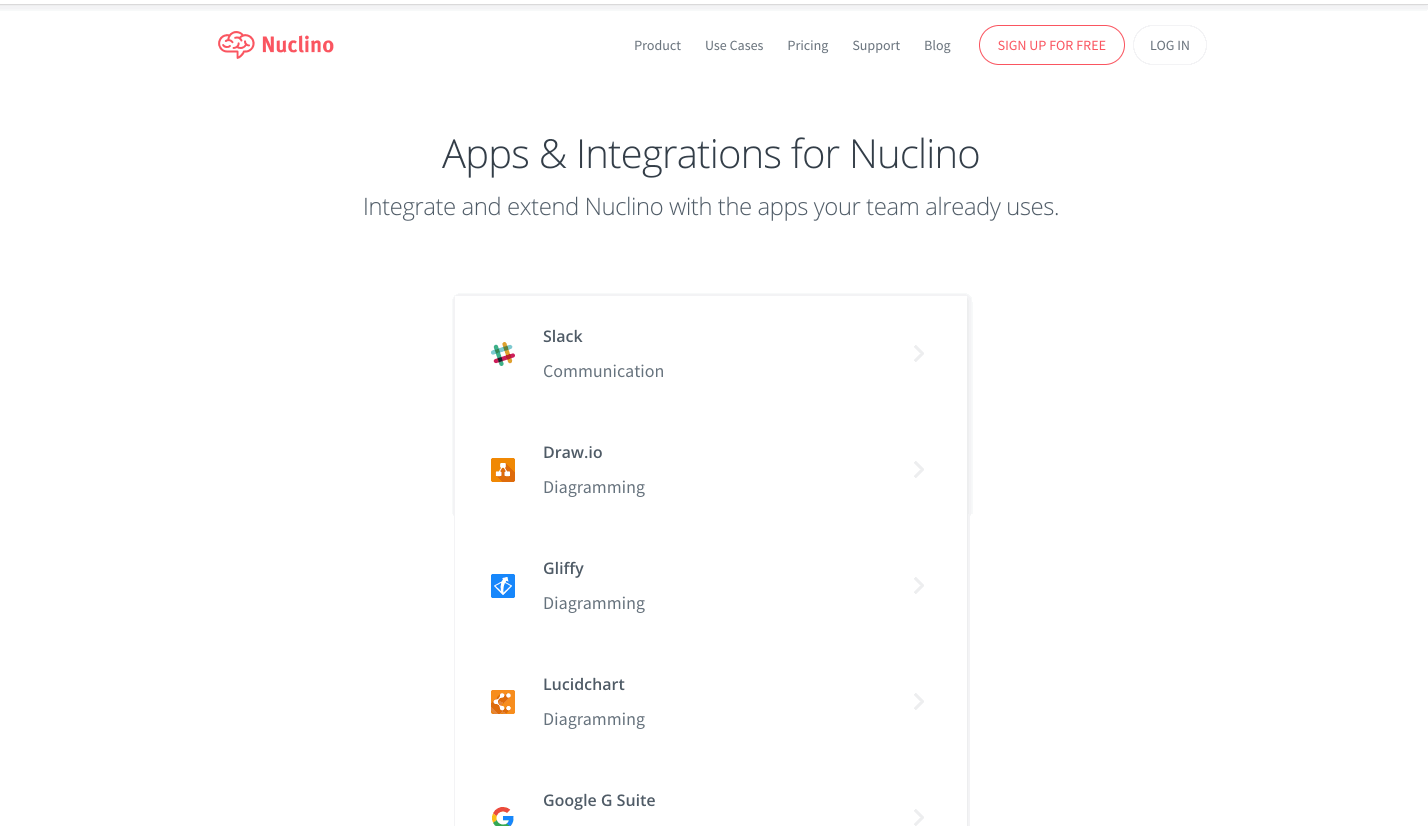 The _Graph_ view is visually appealing, but I haven't come up with a reason that makes it truly functional beyond seeing the heierarchical structure of your workspace in an interesting way.
Setup
Once You're In
Pricing
The completely free tier of Nuclino includes unlimited members, 5GB of total storage and 50 _items_ – again let's think of these as pages.
There don't appear to be any claims to how far 50 pages will get you, especially when a large team involved. The paid plans add unlimited pages (items), privacy controls, and increased storage limits per team member. The plan pricing is pretty straight forward.
Free Plan:
Standard Plan:

Monthly prices per person

$5 Paid Annually |$6 Paid Monthly

Premium Plan:

Monthly prices per person

$10 Paid Annually |$12 Paid Monthly
Ideal User
Any company looking for a single source of truth. Large groups – even small groups would have no problem getting started with Nuclino.
My Findings
Buy in. Nuclino doesn't seem to be branching into database territory and while I personally mislike that now that I've had it, the things that Nuclino does do – it does both well and fast! The user experience feels smoother and lightening quick when compared to either Dropbox Paper, or Notion and neither of those programs feels clunky, or slow.
Give Nuclino a try today.